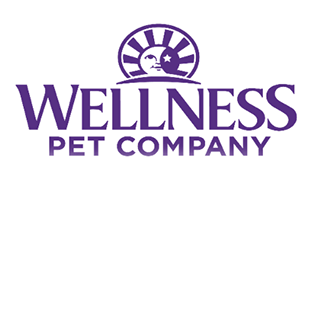 TEWKSBURY, Mass., March 21, 2023 /PRNewswire/ — Wellness®, a leader in pet nutrition for over 25 years, returns to Global Pet Expo 2023 with its expanded product offerings in nutritional innovation for cats and dogs. With its continued focus on helping pets and their parents fulfill a shared life of wellbeing, Wellness' newest products and product line expansions offer greater variety and options for pet parents as they seek to target their pet's unique health concerns and wellbeing with high-quality food and treats, as well as supplements.
The pet industry has seen pet parents taking a more proactive approach to their dogs' long-term health and wellbeing. Wellness is a member of the National Animal Supplement Council (NASC) and proudly displays the NASC seal on its first-ever line of daily support chews, Wellness® Supplements, which launched earlier this year. Recommended by 9 in 10 veterinarians1 and made with high quality ingredients in a variety of tasty flavors, Wellness Supplements offer five scientifically formulated options supporting healthy digestion, healthy immune system and seasonal allergies, healthy skin & coat, relaxation, calmness and composure, and healthy hip & joint function.
In addition to its newest product for dogs, Wellness continues to expand its existing lines of dry dog and topper recipes, as well as variety packs. Dry product options for dogs are expanding with the new Wellness® CORE® Digestive Health Large Breed, a recipe designed specifically for dogs over 50 lbs. and scientifically crafted with wholesome grains to fuel your dog's best life for a life of wellbeing that starts from within. The Wellness CORE Digestive Health portfolio includes highly digestible, probiotic-coated kibble recipes crafted with digestive enzymes, guaranteed probiotics and a unique blend of prebiotic fibers that support a healthy microbiome balance and optimal digestive health. In addition to healthy digestion, this recipe is crafted to promote a strong immune system and optimal energy, as well as support healthy teeth, skin, bones and coat.
With more pet parents focusing on enhancing their dog and cat's bowl with toppers, Simply Shreds are now part of the Bowl Boosters® line. For dogs, the new Wellness Bowl Boosters® Simply Shreds Variety Pack features the two most popular recipes, chicken & beef and chicken & salmon, offering pet parents an easy buying experience and enabling them to supercharge their dog's kibble with high-quality protein and irresistible flavor. Wellness Bowl Boosters® for cats are now available, as well, offering an added boost of protein in three delicious, protein-rich flavors that cats crave. Great as a topper or a snack and with only three or four ingredients per recipe, these tasty and grain-free Bowl Boosters for cats support daily hydration without added meat by-products, wheat, corn or soy.
Cats are also seeking variety, as evidenced by the growth in wet cat variety packs, which were up 40% in the U.S. in 20222. Wellness® Complete Health® now offers ten variety packs to choose from in multiple forms and sizes, providing cat consumers a plethora of options dependent on their cats' preferred tastes and needs. The newest Wellness Complete Health Chicken and Turkey Pate Favorites Variety Pack of 5.5oz cans feature its top performing pate recipes. For those more interested in flaked and shredded varieties, Wellness CORE® Signature Selects™ are now available in Seafood Selection and Poultry Selection Variety Packs of 5.3oz cans that cats are sure to love for their protein rich and hand packed variety of recipes.
"We're continuing to see the importance pet parents are placing on approaching their furry friend's health holistically, looking for premium nutrition in flavors their pets love with health benefits pet parents can see for themselves," said Dr. Danielle Bernal, global veterinarian with Wellness Pet Company. "Our new line of supplements and the continued expansion of our dry dog and topper recipes, as well as new variety packs for cats and dogs, show our ongoing effort to address pets' unique health needs for a shared life of wellbeing."
These recipes will be on display at Global Pet Expo, March 22-24th in Orlando, Fla. at Booth 1850.
In addition to its product innovation and variety, Wellness Pet Company continues to grow its efforts with The Wellness Foundation, which includes its ongoing support, funding and programming with Pet Partners. Pet Partners, the national leader in demonstrating and promoting the health and wellness benefits of animal-assisted therapy, activities, and education, will have volunteer therapy animal handlers along with their registered therapy animals on-site at the Wellness Pet Company booth on Wednesday, March 23, and Thursday, March 24, from 1:00-3:00 p.m. ET.
To learn more about the products or find an authorized retailer, visit https://www.wellnesspet.com/.
About Wellness®: The Wellness family of brands is on a mission to fulfill a shared life of wellbeing between pets and the next generation of pet parents with a foundation of premium, natural nutrition. We're committed to doing things the right way, never the easy way, crafting natural pet food and treat recipes, as well as daily supplements, that are carefully sourced and thoughtfully prepared. Through our products and our people, we strive to enhance the human experience and promote the mutually beneficial relationship between people and pets. To learn more about Wellness®, visit www.wellnesspetfood.com and Facebook.com/WellnessPetFood, and find Wellness on Instagram, TikTok, and Twitter: @wellnesspetfood.
1 Source: In a survey of US Small Animal Veterinarians, 9 in 10 said they would recommend Wellness® Supplements.
2 Source: The Nielsen Company
SOURCE Wellness Pet Company